"FatShark Dominator HDO2" has arrived and I would like to review it.
It looks the same as Fatshark HDO, but adds features such as adjusting the focal length, changing the aspect ratio, and attaching the power button.
Especially when using a diopter adjustment lens, it is not necessary to use an additional lens, and by adjusting the focal length, it is possible to correct the visual acuity suited to yourself, so see a very clear image I can.
Also, it was difficult to fit the Fatshark to the face, so it was assumed that the facepad was used for the correction, but the shape of the Fatshark HDO2 changed and such a facepad was not needed.
FatShark Dominator HDO2
FatShark Dominator HDO2 "Specifications"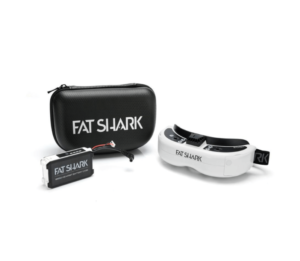 Resolution
1280 x 960 OLED
Fov
46
Aspect ratio
4:3 or 16:9 Switching
Weight
207g
Vision correction
+2 to -6
IPD (pupillar distance)
54-74 mm
Battery
18650mah 2 pcs (purchased separately)
Case included
Price
s.499.99
(As of December 29, 2019)
FatShark Dominator HDO2 "Unboxing"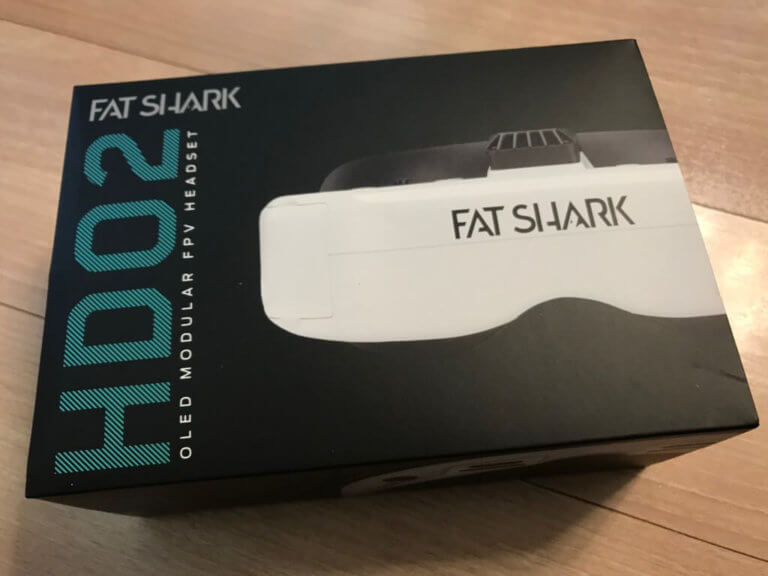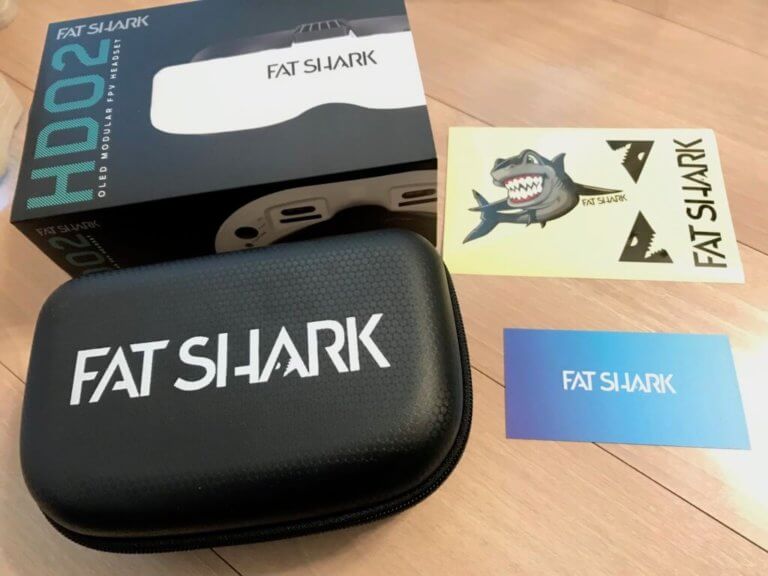 From the outer box of Fatshark HDO2.
The appearance of the product is only described as HDO2, which is no different from HDO. When I took out the contents, the carrying case contained stickers and cards.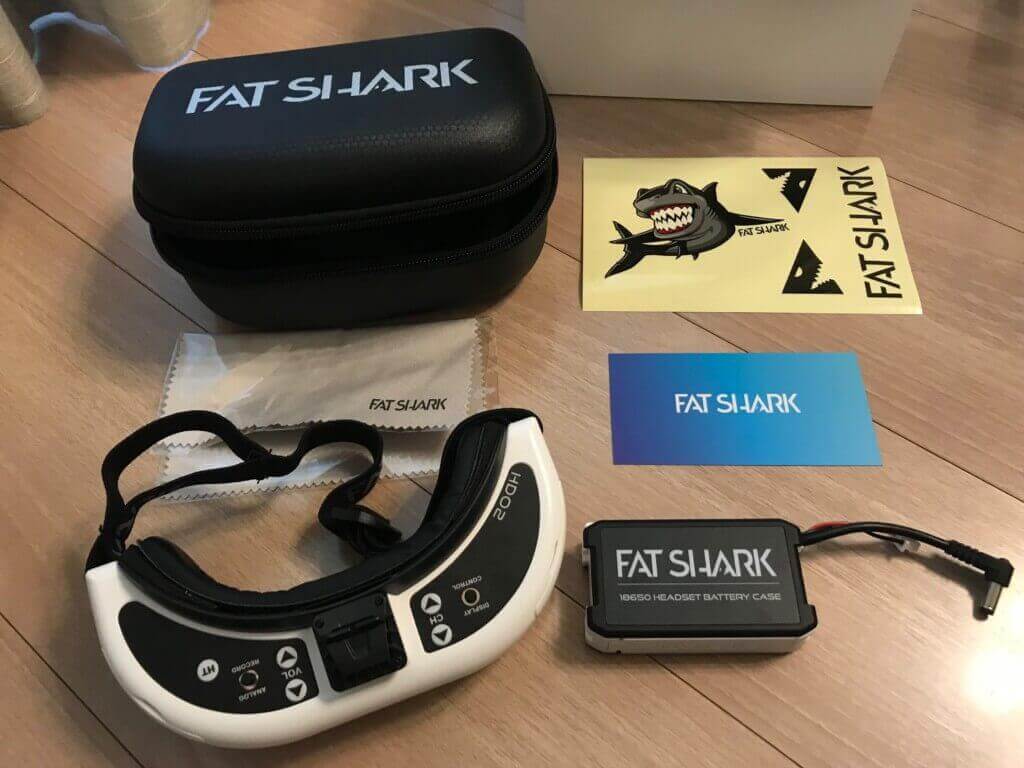 I took it out of the case and saw it. The contents of the package are as follows:
Fat Shark Dominator HDO 2 FPV Goggles
Carrying case
7.4V 18650 Battery Case
Lens Cleaning Cloth
Comparison between "HDO2" and previous "HDO"
The focal length adjustment function and PID adjustment range have been widened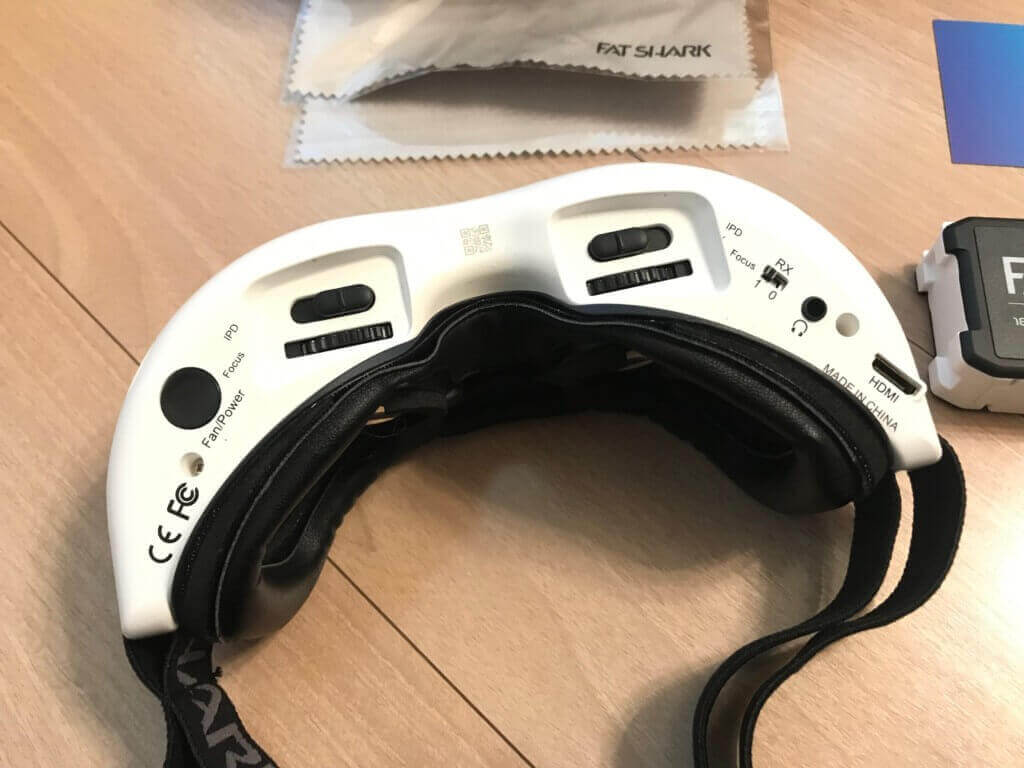 Focus Adjustment Wheel
With "FatShark Dominator HDO2", you can adjust the focal length with the focus adjustment wheel. This allows you to correct your vision without having to wear a lens to improve visibility.
I have poor vision and the correction value is -2.0, but I was able to adjust without any problems!
I am very happy about this!
PID adjustment width
The adjustment width of the PID was "59 to 69 mm" for the HDO, while the HDO2 can now be adjusted to "54 to 74 mm".
I think that there are more fits than before.
New power supply and fan button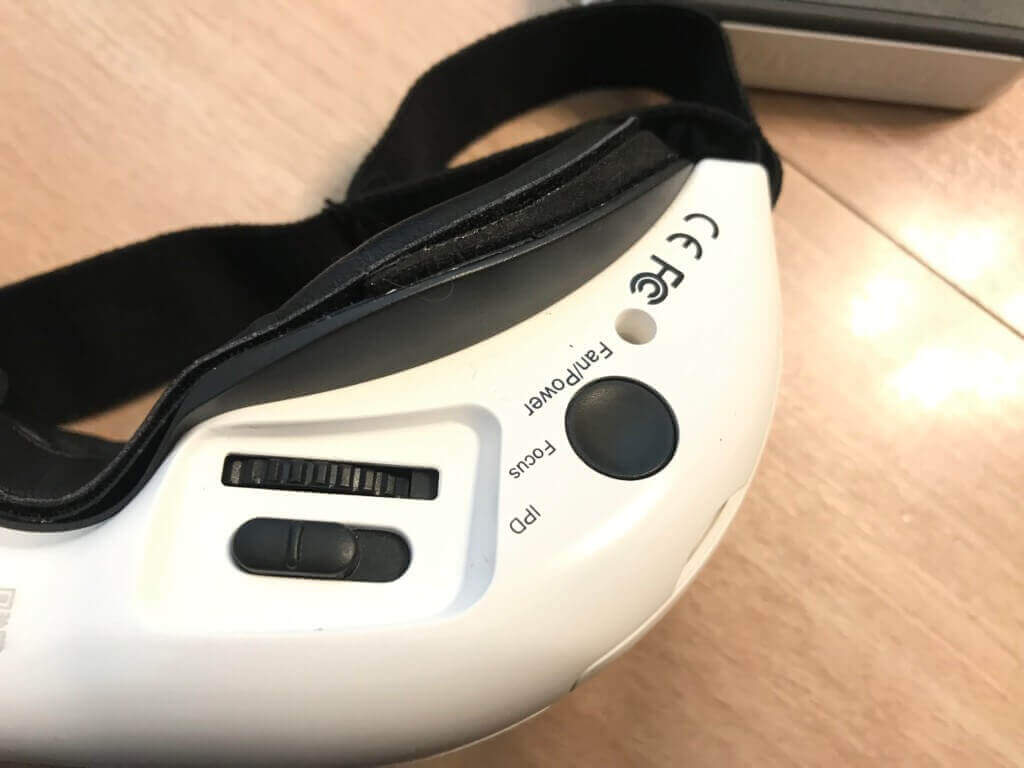 Power button
Earlier HDOs did not have a power button and were customized and installed later. However, HDO2 can do its job by changing the jumper position.
Fan button
Press the power button briefly to turn the fan on or off. I am very happy to be able to turn on / off the fan from a DC power source because I am using a mobile battery.
The angle of the file plate can be adjusted.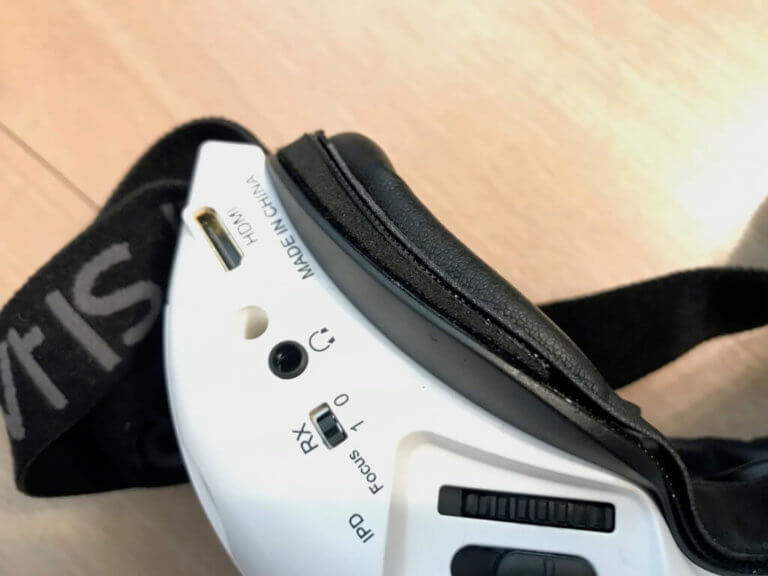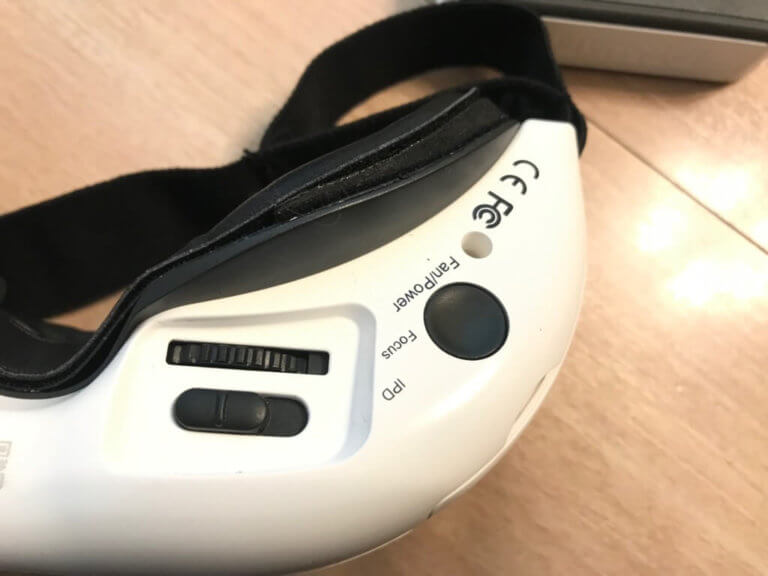 There is something like a board between the face pads, which can be removed.
I could not fit my face to the HDO, but it was possible to use it comfortably by removing this plate with HDO2.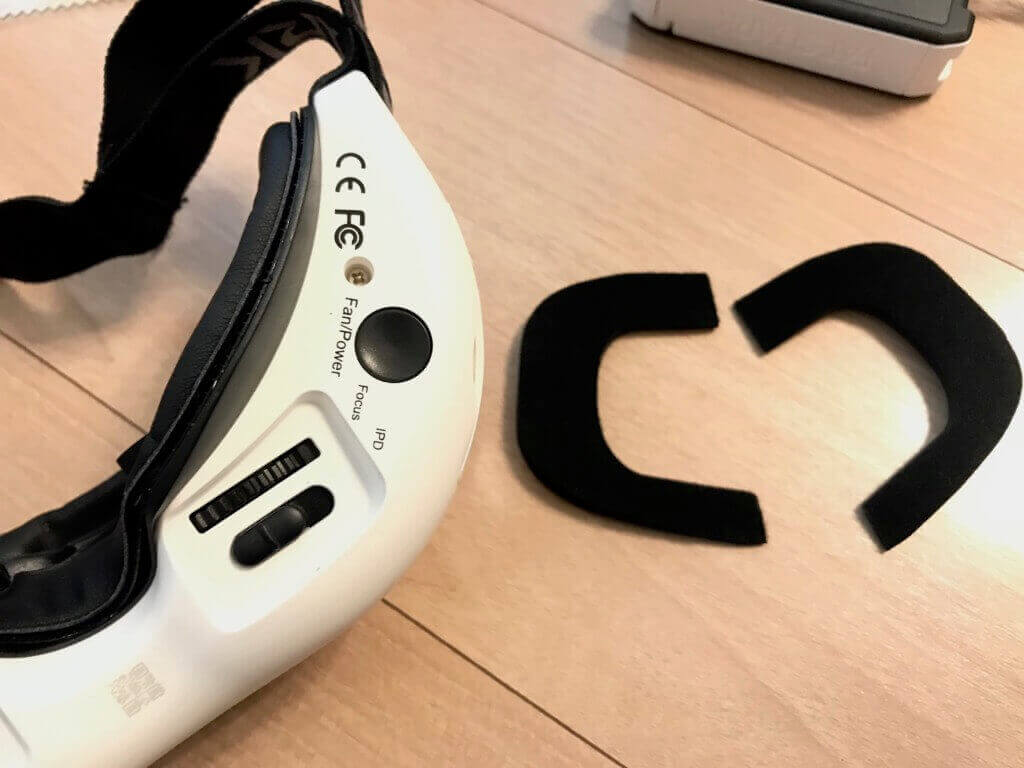 The above image is after the plate is removed.I changed to a sponge type thing after this, and the plate for correction became unnecessary♪.
Aspect ratio can be changed at one button

Display 5-way Switch
Press left and right: increase/decrease display contrast
Press up and down: increase/decrease display brightness
Press vertically short press: analog 4:3, analog 16:9, HDMI, OSD mode
It became very convenient!(Contrast and altitude adjustment are also possible with HDO.)
Comparison image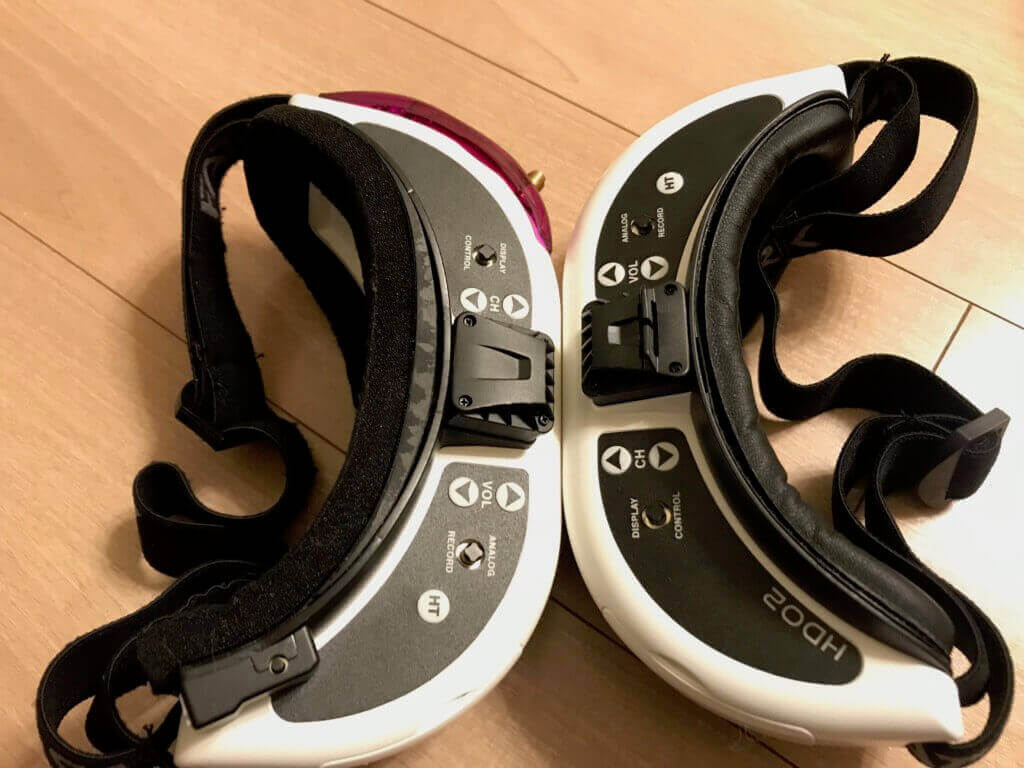 The size of the FPV goggles hardly changes.Especially from the top, there is no difference at first glance.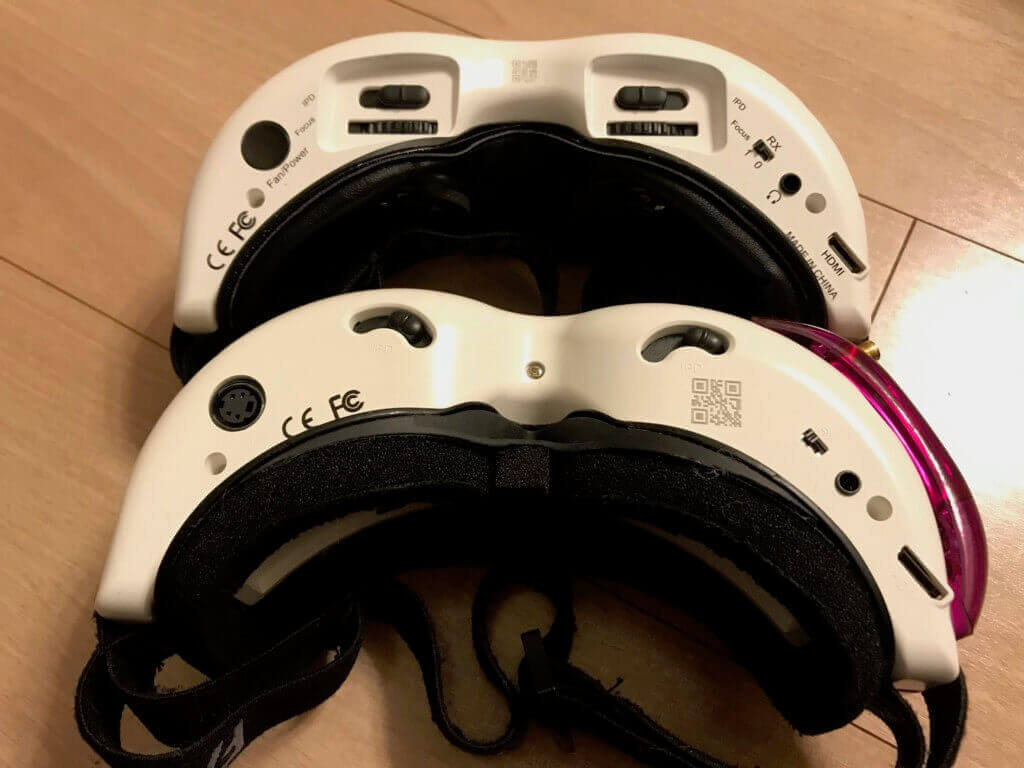 When you see the photo on the back side, you can see that there are various changes.
Other than that, the weight is about 10g heavier, but I became lighter because I no longer needed a faceplate.
Top Reviewer Video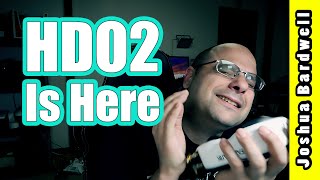 Summary
If you are using glasses, it is a big change that it is now possible to adjust the focal length, I think that the effect is very effective.
If you have been using HDO until now, I think that it is attractive to require only the purchase of the main body, so the cost is also minimal.
Which FPV goggles are recommended for drone racing?

When playing with a drone, I think FPV goggles will be a problem. The purpose of using FPV goggles i ...

Read More